Welcome to 63044.com, your local resource for news and information for Zip Code 63044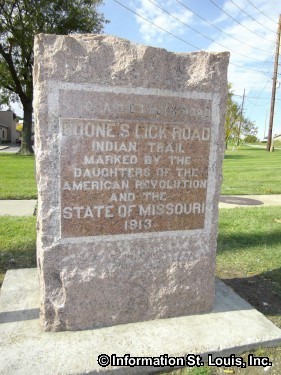 Welcome to 63044.com. This community site provides information on the 63044 zip code. This area is located in St. Louis County in the area refered to as "North County". The community that is found in 63044 is the city of Bridgeton Missouri. Historically, the area is well know for the large airport buyout of the entire Carrollton subdivision for the expansion of Lambert-St. Louis International Airport. Bridgeton has several city parks that provides recreation opportunities for the residents of 63044. The Bridgeton Community Center and the Bridgeton Crossing Family Aquatic Center are found in Gentry Park that is located off of Fee Fee Road and provides both an indoor swimming pool and an outdoor water park. The historic Payne-Gentry House, a St. Louis County Landmark, is also located in Gentry Park and was the home of the Payne-Gentry family for over 100 years. Bridgeton maintains Berry Hill Golf Course, a public 9 hole golf course located off of Gist Road. The families that live in 63044 are served by two public school districts, the Pattonville School District and the Hazelwood School District. DePaul Health Center is located on McKelvey Road at St. Charles Rock Road and provides excellent medical services for the community as well as the region. Important roads for this zip code area are Interstates 270 and 70, St. Charles Rock Road, Natural Bridge Road, Highway 370, Fee Fee Road, Old St. Charles Road and others.
The zip code 63044 is located in county Missouri. There are approximately 10,568 people living in zip code 63044. They make up households. The average income per household in the 63044 zip code is $53,651. The median age of the residents is 46 years old (which is 42 years old for males and 48 years old for females). For more statistics See 63044 Zip Code Information
Here's What In Zip Code 63044
Berry Hill Golf Course, Bridgeton Community Center, Bridgeton Crossing Family Aquatic Park, Bridgeton Missouri, Bridgeton Municipal Athletic Complex, Bridgeton Trails Branch-St Louis County Library, Bridgeway Elementary School, Cass Information Systems, Coachlite Skate Center, DePaul Health Center, Gentry Park, Pattonville School District, Payne-Gentry House, US Post Office-Bridgeton Branch, Zoltek,
Real Estate For Sale in 63044 Zip Code
10976 Whitehall Manor
$600,000
Beds:
0
Remarks: Sold Together With 10968, And 10960 Whitehall Manor Dr. Price Includes All Three Buildings.... |
See MORE Listings
10968 Whitehall Manor
$600,000
Beds:
0
Remarks: Sold In A Package With 10976 And 10960 Whitehall Manor Dr.... |
See MORE Listings
10960 Whitehall Manor
$600,000
Beds:
0
Remarks: Sold In A Package Along With 10968 And 10976 Whitehall Manor.... |
See MORE Listings
11976 Natural Bridge Road
$375,000
Beds:
0
Remarks: This Property Has Over 4,500sq' Of Space For Your Potential Business Use. It Sits On A Large Lot That Sits On ... |
See MORE Listings
11738 Saint Charles Rock
$350,000
Beds:
0
Remarks: Great Small Business Opportunity! Existing House On This Commercial B-2 Property Could Be The Perfect Place Fo... |
See MORE Listings
Disclaimer: The information herein is believed to be accurate and timely, but no warranty whatsoever, whether expressed or implied, is given. Information from third parties is deemed reliable but not verified and should be independently verified. MORE, REALTORS does not display the entire IDX database of Mid America Regional Information Systems, Inc. (MARIS MLS) on this website.